It is the favorite postcard of many and an everlasting memory for those who have sailed the waters of the Beagle. Battered by the strong southern winds, Les Eclaireurs lighthouse remains intact, standing as a solitary guardian of the sea passage leading to Ushuaia.
Its history begins in April 1918, when the Argentine Navy ship "A.R.A Vicente Fidel Lopez" started to survey the Channel, in order to determine the best place to install a luminous signal. At that time Ushuaia was totally dependent on ships arriving at the port with supplies and provisions. After the study carried out by the Navy, the chosen area was a group of islets baptized by the French captain Louis Ferdinand Martial as Les Eclaireurs (the explorers). One of the rocks, located to the northeast of the group of islets, met the necessary conditions to erect the structure, and construction work began there on December 19, 1918.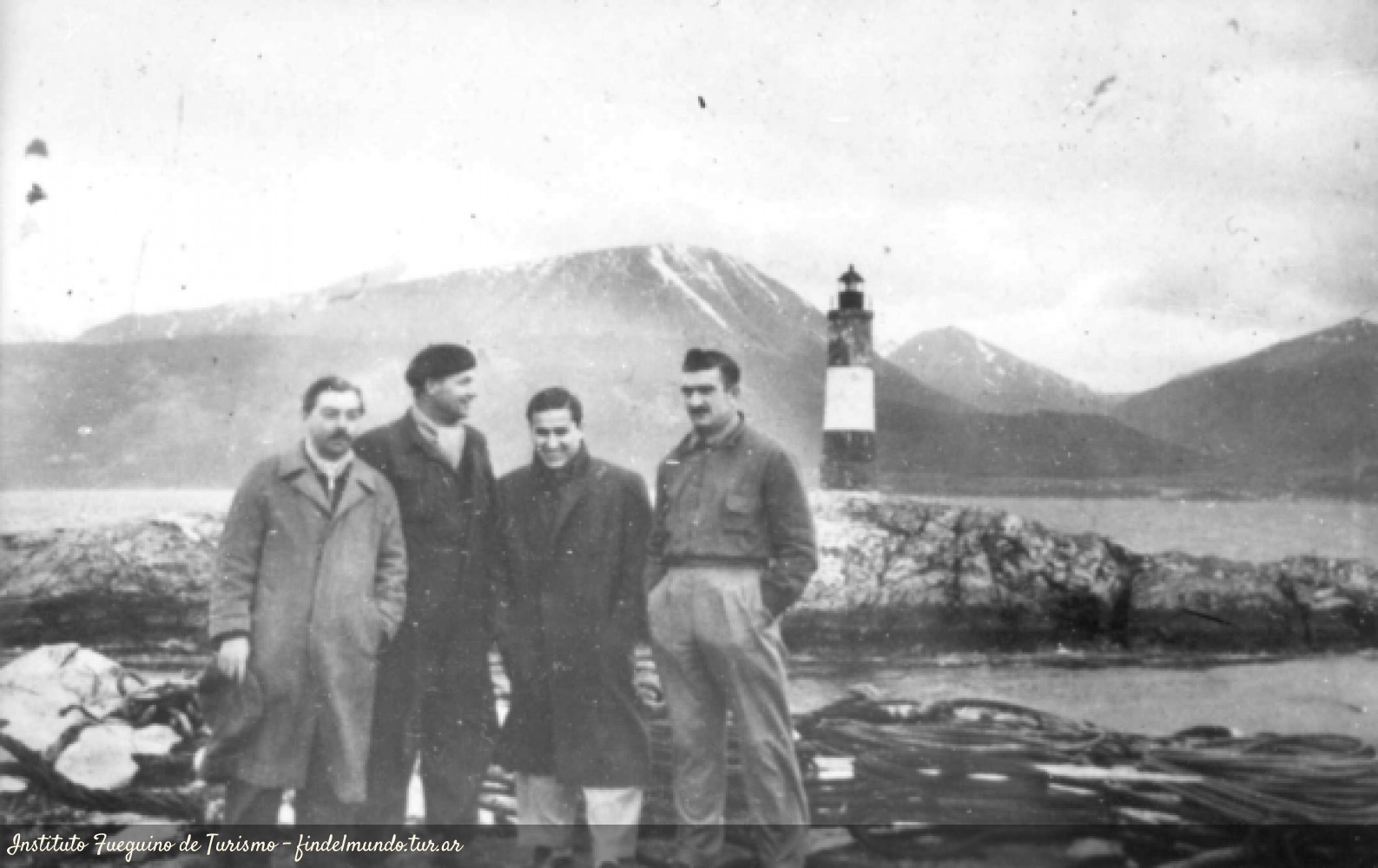 On January 30, 1919, the work was completed: a 11-meter high stone tower, painted in the traditional red and white colors, and with the lantern located 22.5 meters above sea level. However, due to the lack of some materials and bad weather conditions, Les Eclaireurs lighthouse did not become operational until December 23, 1920.
Since then, it has operated uninterruptedly for decades of Fuegian history. Today, the lighthouse is remotely operated and is stocked with luminous equipment based on solar panels. Given the popularity of Les Eclaireurs among visitors, it has often been associated with Jules Verne's famous novel, "The Lighthouse at the End of the World". This is not correct, since the lighthouse that inspired the French writer is located on Isla de los Estados, east of Tierra del Fuego, at Cape San Juan de Salvamento.
Beyond the misconceptions, there is no doubt that this small lighthouse located in the Beagle Channel has earned a reputation of its own, as one of the most memorable and beloved icons of Ushuaia.
One hundred years after its inauguration, Les Eclaireurs symbolizes more than ever the light that guides navigators, and visitors, between waves and storms.
See information about navigation in the Beagle Channel
Les Eclaireurs Lighthouse: A century of light among the waves.
Share your photo using the hashtag #FaroCentenario